Baby M has had his first 2 nights at "work" visiting with residents of the Assisted Living Facility where I work. I thought I'd start Marley early bringing him in & introducing him to staff & residents. Continue on the socialization I don't have much time for these day...so it's a win/win!
What can I say other than he has melted EVERYONE'S hearts that has met him! He is so mellow & kissy. Granted, when I leave him with anyone to go tend to my residents he looks for me & gives the occassional cry but that is something that needs working on anyway.
I would LOVE to have one of my pups as a therapy dog & so far Mr Marleys temperment has shown this goal to be well within reach - YAY!! Here are a couple cell pics from last nights visit.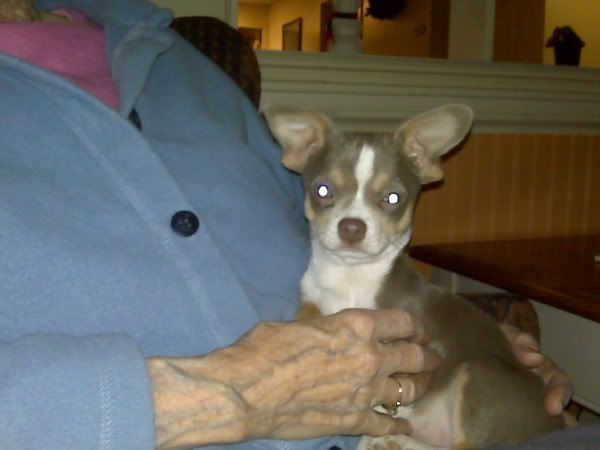 "I don't know what you are talking about but I think you're a nice lady"