...and it was the first time the pups seemed to enjoy it! Maybe because it was warm out in the afternoon (even though then the snow was melting) - even Matilda disappeared for 5 minutes out back sniffing around. The other 4 pups stayed close to me & close to the only grass showing due to the snowman that was made.
"What is this stuff? Lets just pee all over it..."
"I'm really not sure about this..."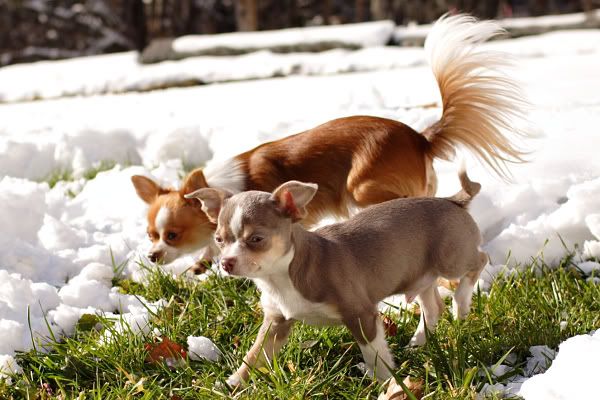 "Think we can make it to that black stuff over there?"
"I don't know but I'm gonna make a run for it!!!"
"Me too!! Wa-hooooooooooo!!"
"Nope, too cold for my sensitive toes."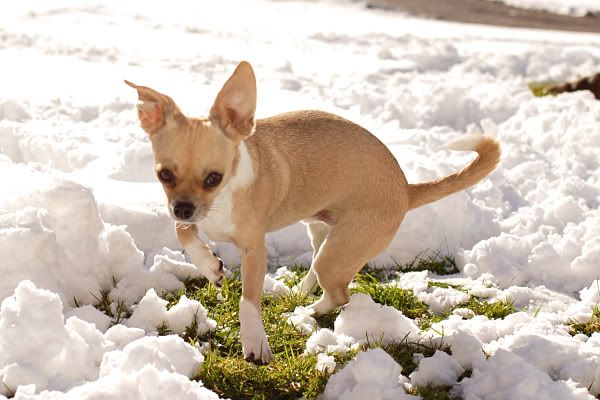 "Maybe it will be safe to go this way..."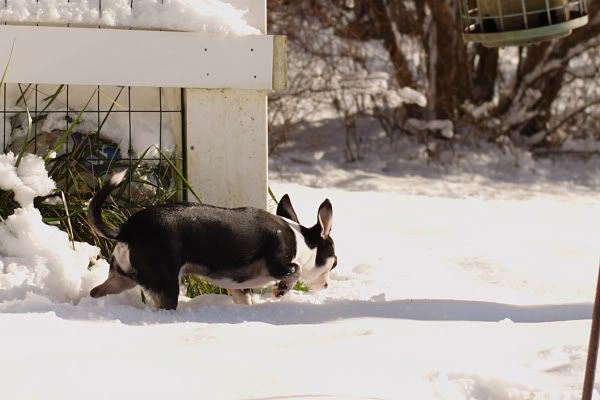 "This is really fun!"
"Yeah, but I'm coming back so I can go warm up inside."