Sorry we are a bit behinds in posts - it's been SO busy here with our houseguest! Mum thought about buying stocks in Bounty & Natures Miracle since our guest likes to "mark" & I of course likes to "over mark" other pups...plus Maya still getting use to the doggy door. Thankfully the past few days things have gotten better & mum isn't spending so much time chasing pee pee... Maya is using the doggy door to potty & Lacey is getting better with her marking as am I naturally.
Saturday was a very nice day out & I gots taken out for a nice brushing. I haven't been shedding lately and my skin isn't dry anymores (thanks to our raw diet!) but it seems I am loosing my winter coat because I started to shed quite a bit the past few days. (I didn't tell mum I gobbled a bunch of Laceys corn based kibble which could also cause some of the shedding but what she don't know what hurt her!)
Anyways, after my brushing Ivy took me for a little jog around the yard & then we just chilled on our porch. It was so nice & relaxing - I could have stayed there all weekend!
"whoa dis girl can run!"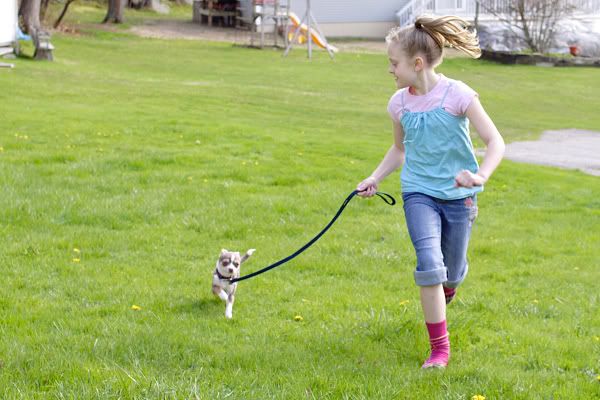 "you gots some treats down there I should worry about?"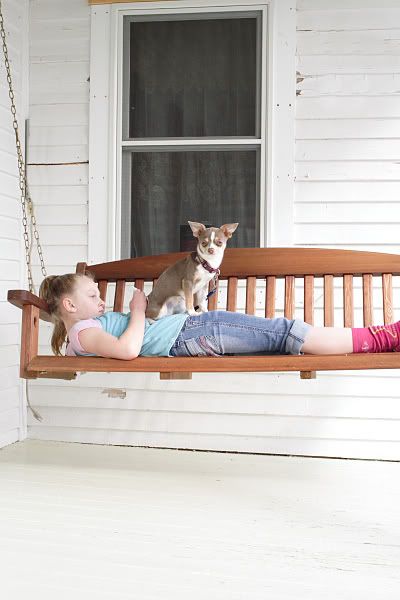 "nope just dat toopid camera..."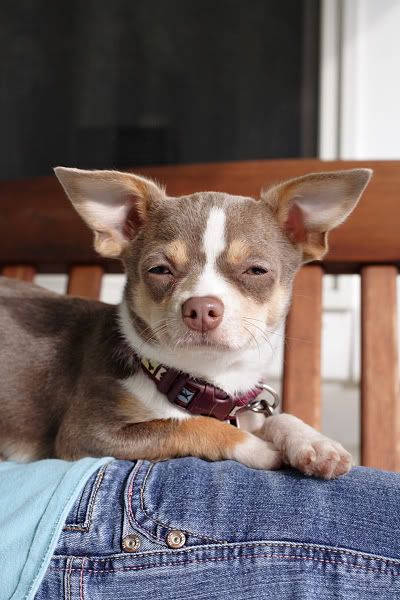 "ok we pose for ONE but neither of us are happy about dat. We just want to chill!"