Oh no!! Mum was so excited about getting dis package in the mail today. I don't know whats the big whoop was because right immediately dose crazy girls gots us all dressed up in deez sings that smelled like other dogs! What da heck - it was like 90 degrees out today & they put us in sweaters, sweatshits & jackets!! It's a good sing mum had that cold air blowy thing going or else we would have melted or something.
But our good buddies & blugger friend (and Marleys litter mate sister too!) Sam & her Chihuahuas Peanut & Scout send deez really nice sings! As much as we thought it was silly we did like all da goodies. Mum was very happy & thankful dose people were so kind to send deez goodies! She is so excited to be able to use them come the fall because in Maine it gets berry berry cold - day will come in berry handy!!
Here we all are showing off our new sings...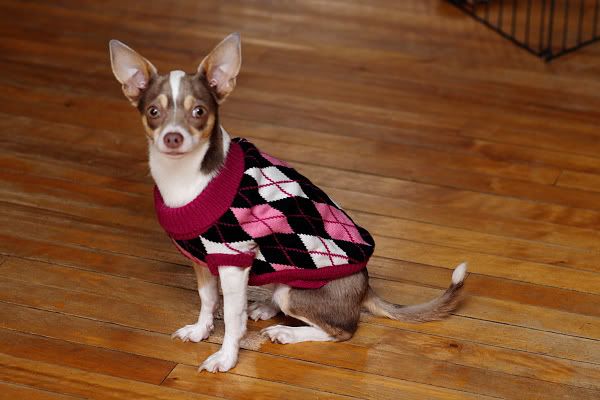 Day didn't send dat toopid "hat" Marley is wearing. Dat is sanks to his newt turd proceedure. He is doing much better but the "hat" keeps him from licking or something & it helps him be more dosile. BOL!