We'z been slacking lots dis summer. But itz not been da lazy dayz of summer. Mum has actually been berry busy with workin' a bit extra dayz plus ozer sings datz been going on. Us pups have been pretty good & been being kept buzy by our hooman sisters. Day seem to has forgotten about school or someting because dat Ivy hasn't given us a break not for one whole day!
See, on dis day she totally drested me up & putz me on dis spiney sing a bunch of times so I could keep seeing how good I looked in different outfits....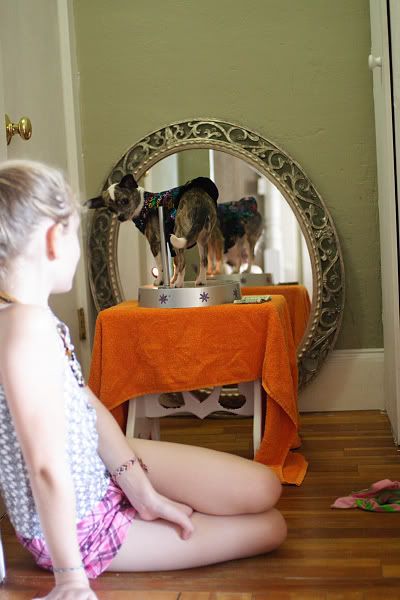 Den she makes all of us Chi Chi's necklaces that we'z just gotz to "model"....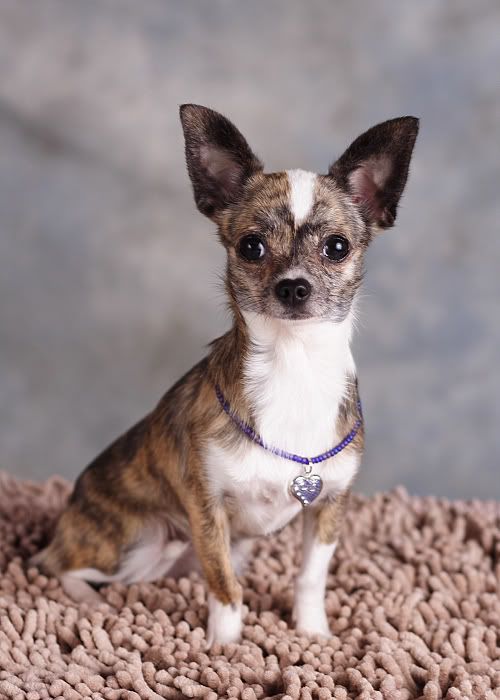 See dem all??....
And she hads dis big party type of sing & she embarrassed poor broffer Maxie by sticking him in dis PINK colored bag in fronts of everyone....
She eben had all kinds of kids over & madez us deal wiff dem.... (mum is paranoid so she blurds out eberybodys faces excepts her childs)
DEN she eben made us all gets married!!!
Me & my *rolling eyes* "hoosband" (don't I look imprested)....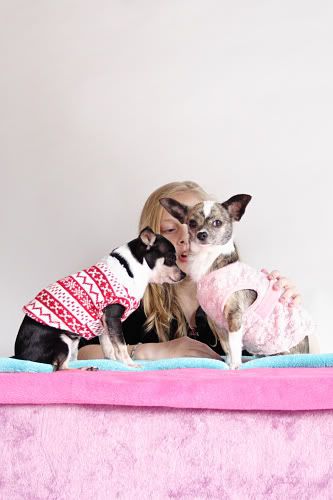 Butts I did have some "down" time keeping cool on da floor....
Playing wis da offer Chi Chi's....
By myself....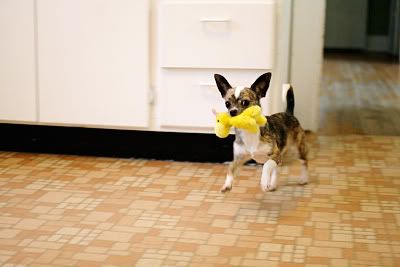 ....and wis my obber hooman sister dat isn't so bossy....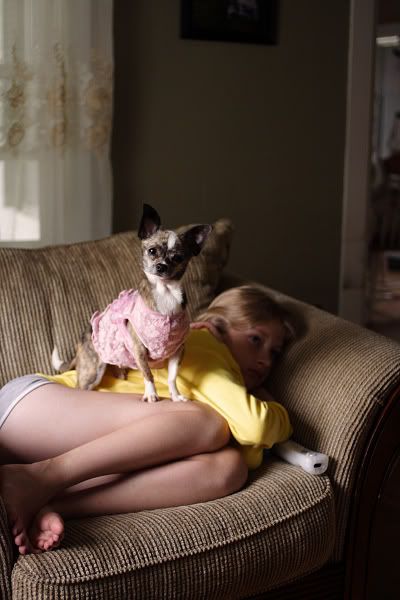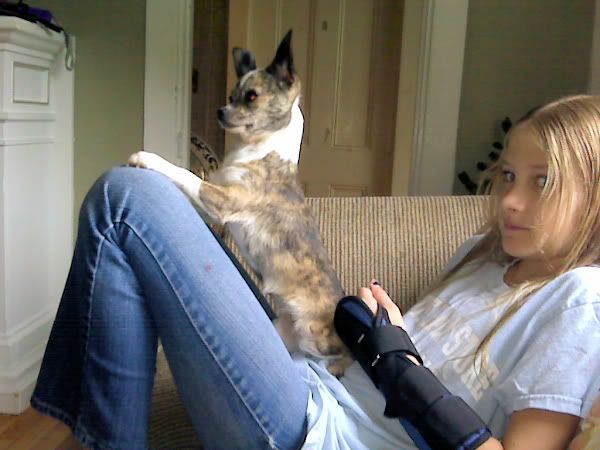 Or when Ivy (AND me) is worn out by her activities....
And I can always count on mum as she always leabs time for checkings her emails and dat is da time dat we all pile up & weelax....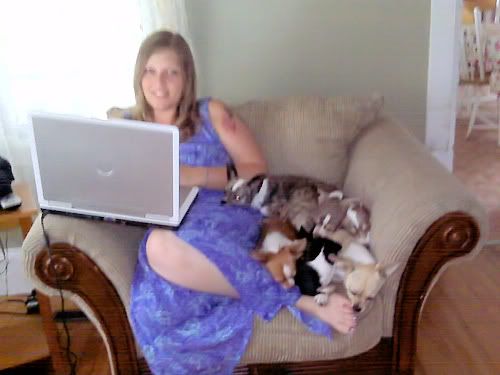 Anywayz dat is our summer in a nutshell. We is all excited for da fall when dose hooman sisters finally remember to go back to dat school place. Maybe when they do remember in 2 weeks we can be back here with you blugger folks all da time!